Toni Small to lead Pinhole Photography Workshop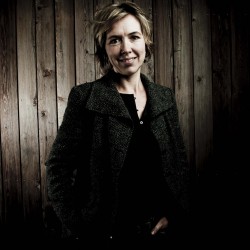 26 Split Rock Cove is delighted to bring Toni Small to teach a two-day Pinhole Photography Workshop: Light and Landscape on March 28 and 29, 2014. Space is limited: only 2 spots left!!
What is the pinhole camera?It's a very simple 'machine' that allows light to enter through a tiny hole and record an image on film inside the camera. There are no buttons to push, and very few calculations – but the results are dreamy, magic, sometimes described as ghostly. For more information about pinhole photography go to: www.pinholeday.org/support
Currently, Toni is conducting a one-year pinhole pen-pal project, entitle 'Baker's Dozen: a Pinhole Dialogue' with Amy Rockett-Todd of Tulsa, OK.
Toni Small is not only a photographer, though she is certainly known around mid-coast Maine as that; she is also a dancer, gardener, and theater professional. While she calls Port Clyde home, she is equally comfortable hopping on a boat to photograph local fishermen, collaborating with artists in France, and leading dance classes across the state. Her photographs are poetic; her landscape and gardening work impressive and precise. You can find her at www.antoniasmall.com and on Facebook. Her work can be seen at the Mars Gallery in Tenant's Harbor this summer.
The two-day Pinhole Photography Workshop: Light and Landscape begins with an understanding of the camera, and building our own cameras. We will then go out into the landscape and shoot our pictures, process the film, and finally print our images. If time and weather permits we'll also do a few cyanotypes. You might like to see some images made with a pinhole camera. Go to http://www.smashingmagazine.com/2010/07/25/the-showcase-of-beautiful-pinhole-photography/
The cost is $210 for the two days. To sign up go to www.26splitrockcove.com or call Sandy Weisman at 207.596.7624.