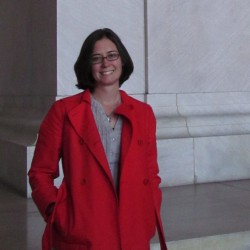 I am pleased to announce that writer and personal historian,
Meghan Vigeant
, will teach a 3 – session Memoir from Memorabilia workshop here at
26 Split Rock Cove
, March 8, March 22, and April 5 from 10 am – 12 pm each day. Meghan likes to say that she saves lives – one story at a time. She believes that each of us holds a treasure trove of experiences and stories that are worth sharing with family, friends, and community. For many of us, getting our memories down on paper is tough work – the colors, the textures, the flavors of those memories are hard to translate. We want our children and grandchildren to know us through our stories, but we don't take the time to write down.
This is where Meghan comes in. By bringing together our photographs, letters, journals, recipes – or any other memorabilia that unlocks our memories, we will write stories to keep, to share, even to bind into a book. Meghan will lead us in writing exercises, give us some homework (!), and gently guide us through the memoir writing process.
Meghan Vigeant pursued radio documentary at the Salt Institute for Documentary Studies in Portland, and led a community history project on Swan's Island, ME. After helping to recover the island's history after a fire, Meghan saw how important personal history stories were to the islanders and the idea for her business took shape. Drawing on her diverse background in theater, radio journalism, museums and historical research, Meghan started Legacy Preserves, based in Rockland, to help make it easy for people to turn their stories into books for family and friends. You can find her at: www.legacypreserves.com