4th Poetry of Place Workshop – October 21 – 23, 2016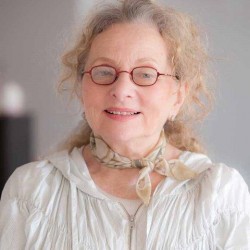 Our Poetry of Place fall weekends here at
26 Split Rock Cove
are now an institution! 
Barbara Helfgott Hyett
has created an inspiring blend of generative writing, free writing, observation and experiential writing exercises, all leading to our goal of finished poems.  We read poems of other Maine poets, past and present.  Add in a fun opening night dinner, breakfasts together, and free time to explore the coast, or visit a museum in
Rockland
, and a final poetry reading on Sunday afternoon – and there you have it – a real treat for poets of all skill levels.
Some of the poems that come out of this workshop have been published.  Poetry of Place focuses on the place we happen to be – here on the Mussel Ridge Cove of Maine in Southern Penobscot Bay, but also metaphorically the place we're each in.  And we discover that place through our writing and discussing of poems.  By Sunday morning we become a tribe of poets and work hard to craft our ideas, consider more formal issues like meter, line and stanza breaks, and other poetic devices.
If you haven't worked with Barbara Helfgott Hyett before, please give it a try.  For those of us who have, we know we will come away from this weekend with a poem, and a process for more work based on the Poetry of Place.
For more information or to sign up, check out Workshops on this website or call Sandy at 207-596-7624.